Custom Apparel
Make it Your Own
Give a great gift or make your own item and message stand out above the crowd. 

Custom Embroidery
Custom embroidery has never been easier at Melise's.  Our team will work with you to customize your name, logo, message or design.  Bring us your shirts, uniforms, hats, towels, bathrobes, backpacks, coats …  We can embroider anything that we can put on our hoop! 

Vinyl
Vinyl  is a fun and great option for use on fabrics and flat surface. There are many color options and you can use GLITTER in your design. One of the most popular ways to use vinyl is on t-shirts.  Vinyl heat transfers applied to t-shrits should last years under normal use.

Sublimation Printing
Sublimation is a process which uses heat to transfer dye material to fabrics.  We price sublimation by the job.
Embroidery Thread Colors
Colors available may change and not all color options are shown.

Font Options
More fonts available upon request.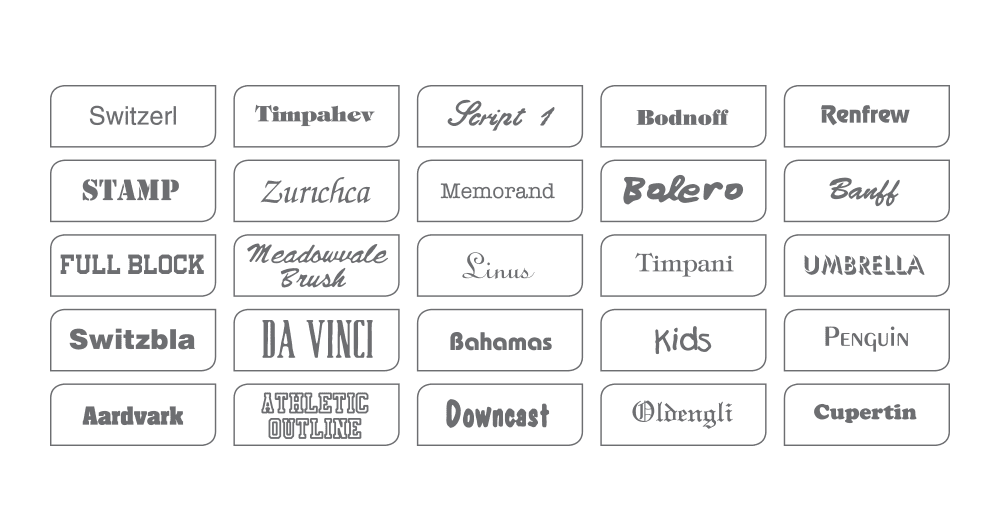 Have questions?  We are ready to help!  Use the form to submit your question or call us.
Visit Our Shop By Appointment Only
110 East Main Street, Marion, Illinois